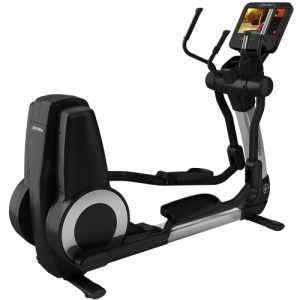 The truth! Buying used gym equipment may be a smart move, especially when you're on a tight budget. But, you should ensure your choice of gym equipment is in topnotch condition.
In this article, we'll provide 7 tips that can help you make an informed decision when you're purchasing used fitness equipment.
1. Sourcing Gym Equipment Tip
Regardless of the type of equipment you intend to buy, you'd do well to pin down a reliable and trustworthy vendor with a solid reputation for delivering a variety of quality products at reasonable prices.
Even so, when you're selecting the correct equipment, you should also consider the following factors to guard against the machine faltering soon after you make the purchase.
2. Evaluate Equipment Functionality
Buying used gym equipment doesn't mean you should compromise on durability. Check and ensure the fitness equipment is in good working condition. Scrutinize each feature of the used gym equipment looking for signs of damage. Besides, test the machine and ascertain each attribute is functioning correctly and safely.
3. Do a Maintenance Check
Spare no effort in the inspection process. Go over the records to determine if the machine is routinely maintained. Do you notice any damage to the vital components of the fitness equipment? Primarily, the gym equipment must be safe to operate. And any apparent cracks or tears in the parts are likely to be as a result of poor maintenance.
4. Consider the Equipment's Comfort Level
Select your gym equipment based on how comfortable you feel while using it. Otherwise, you'll be exposing yourself or your clients to injury risks or health issues due to such concerns. So, don't just buy fitness equipment on the whim, or because the deal looks lucrative.
5. Search for Reputable Brands
Make sure the manufacturer of the used gym equipment is reliable, a reputed maker, and also provides a warranty on parts. Quality brands usually guarantee the durability of the fitness equipment.
6. Check for a Warranty
Even though used gym equipment does not always come with a warranty, on occasion, the seller might provide a guarantee for a considerable amount of time. Also, check with the vendor to find out if they offer after-sale-services.
7. Purchase Fitness Equipment at the Right Price
Find out the retail asking price of fitness equipment before committing to buy the machine. With that in mind, you can go through classified ads in your local area, browse fitness equipment websites, and compare prices to help you find the best deal that offers you value for money.
Once you identify the actual market value for the gym equipment, approach the seller, and negotiate terms. But before you ink the deal, ascertain if you need to pay for additional expenses such as installation costs, shipment/delivery charges, or servicing costs.
Simply put, it's beneficial to conduct due diligence before buying used fitness equipment. Take time and shun buying impulsively to avoid regrets later. Reach out to us at Discount Online Fitness today for quality used gym equipment or more insights.