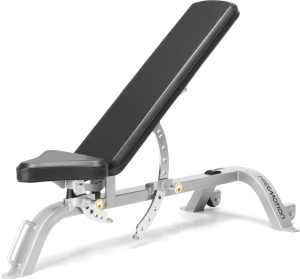 Going to the gym is a great way to keep fit. However, sometimes, life gets in your way, and you cannot make it there. This is why it is essential to have a home gym. A home gym lets you workout in the comfort of your home. But in order to set up your home gym, you will need to find the perfect home gym equipment.
Weight Benches for Home Workouts
You don't need to have an enormous space to create a home gym; you just need to focus on a few pieces of home gym equipment that have a small footprint and meet your workout needs.
The best workout benches can be a substantial investment; however, when it comes to your health and your body's look, they are going to pay you in dividends. There are numerous advantages of using benches during your home workouts, including:
Offer flexibility
Benches are suitable for lifting weights and great when doing exercises like booty bridge, waist cincher, back attack, crunches, and many more. You need to keep in mind that there are various types of workout benches; therefore, you need to pick one that suits your workout needs. For instance, the adjustable weight lifting bench can be located in different positions to do more than just lifting weights.
Offer support
Support is vital as it helps you keep a proper form while lifting. It also enables you to increase your proficiency and how swift you do your preps. When using the weight benches, you will focus more on using the weights instead of how your balance will be.
Helps target a particular group of muscles
A home workout bench offers support, enabling you to target a particular muscle group. For example, if you want to improve your arms, shoulders, or abs, you can perform a 'Bear Walk.' This exercise is done by planking while your toes are on the bench.
Choosing the Right Weight Bench for Your Home Gym
There are various types of weight benches, namely;
Folding weight bench
Abdominal bench
Olympic bench
Adjustable and FID bench
Flat bench
While choosing the perfect weight bench, there are some things that you should put into consideration, including:
Space
Getting a nice bench for your workouts is important, but you may want to first consider the available space. While home gym equipment can be packed into small and unused spaces in your home, ensure that you know how much space you have. This will help you choose the right bench. Think about the area you will use when using the weight bench, and where your bench will be placed when you are not using it.
Budget
Most people tend to shop for affordable home gym equipment. However, keep in mind that the right bench should be durable. Strong weight benches usually cost more. The good news is that weight benches are a very reasonable investment, and you don't want to cheap out on home gym equipment that holds and supports your body while lifting weight.
Lifting goals
You can get a basic weight bench if you just want to maintain your strength. However, if you are looking to lift a substantial weight, you will need a strong weight bench. Additionally, if you are looking for a bench as the only home gym equipment you want to buy, consider a more multipurpose weight bench as an option. Your lifting goals will help you choose the right weight bench.
Bottom Line
Weight benches are among the most important home gym equipment. They will help you improve your quality of life, improve your body shape, and boost your confidence.  If you are a beginner, a weight bench is something that you should not miss when shopping for home gym equipment.