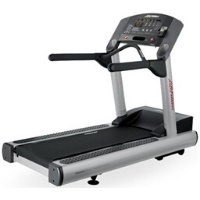 Life Fitness Used Gym Equipment
If you are in the market for used gym equipment, then no need to look further than Life Fitness equipment. Life Fitness deals in several fitness types of equipment capable of putting you back on the path of a healthy life. The most popular used gym equipment sold by life fitness includes the Signature Circuits, treadmills, Precor Ellipticals, and indoor cycles made by Schwinn.
The Signature Series
The Signature circuit series is truly a one-stop shop for all your fitness and strength- training needs. This equipment comes in a variety of accessories. The top of the line, commercial-grade signature series will come with 16 pieces of workout modes, giving you 16 different exercise capabilities. These include leg press, biceps curl, triceps press, pull down, back extension, seated leg curl, abdominal, seated leg extension, shoulder press, seated calf extension, lateral raise, chest press, rear delt/row, hip abduction, and fly.
Apart from a wide array of workout modes available, the Signature Circuit series has easy to use and intuitive control station. The push-button controls are placed within easy reach which will allow you to change resistance levels quickly. Resistance is achieved by using Life Fitness's proprietary technology. For people who are new to using mechanized exercise equipment, as opposed to free weights, The Signature Circuit series is the perfect equipment.
Life Fitness Treadmills
Life Fitness has created several different types of treadmills. Treadmills are very popular in the used gym equipment world. The three treadmills from Life Fitness that have a large fan following are the Integrity series, Elevation series, and Activate series.
Integrity series: The Integrity series treadmills are heavy-duty, durable treadmills designed with pleasing aesthetics as well. The Integrity series has enough functionality built in to please the most discerning buyer. Some of the features include a Wi-Fi internet connection which allows you to monitor valuable asset data. Other features include a Flexdeck shock absorption system, a wide running platform, and low step-up height.
Elevation Series: The Elevation series is the cheapest of the three treadmills, making it popular used gym equipment. However, it does not sacrifice aesthetic design philosophy and functionality for a lower-priced treadmill. It comes with three console options to keep you entertained while exercising. The Wi-Fi connection gives you detailed data which is a valuable asset management tool.
Activate Series: Last but not least, you have the activate series treadmills from Life Fitness. In terms of price and capability, it sits between the Elevation and Integrity series. Popular with rookie exercise enthusiasts, the Activate series is easy to use and comes with the patented Flexdeck shock absorption system as well.
Used Precor Ellipticals
Ellipticals have been gaining steadily in popularity, mainly because of two factors. Working out with ellipticals is more fun and less hard on the joints and back. Once you get used to the cycling motion it is capable of giving you a serious workout. A major player in the elliptical world is Precor. Precor has been building these devices since 1995. Therefore, picking up used gym equipment will be easy.
Schwinn Indoor Cycles
Schwinn has been around for a long time in the cycling world. They also build exercise equipment including indoor cycles. As with their bicycles, Schwinn has kept up their tradition of making a good product at a highly competitive price. As far as their used gym equipment is concerned, Schwinn's indoor cycles are very popular. These contraptions are designed to look and feel like performance cycles, which you can ride in your living room.