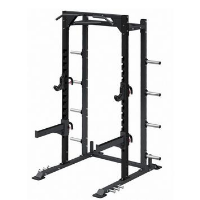 Today, people are health conscious than ever before, and having a good build is an objective most people want to achieve. As a result, the number of gyms has increased over the last couple of years to help people achieve their fitness goals. People who are unable to fit gym timings into their busy schedules prefer equipping their homes with different fitness equipment.
Whether you're an individual who wants to buy fitness equipment for your home or a business person who wants to set up a commercial gym, you may want to consider new and used gym equipment packages rather than purchasing individual pieces. However, before you can even decide the equipment you should buy, you may want first to determine your needs. Start by asking yourself these questions:
What are your fitness goals?
What areas of your body do you want to focus on?
Do you have any preexisting medical concerns?
What activities do you enjoy?
How much space do you have?
Are there other people who will be using the equipment?
How many times will you be using it per week?
Strength Equipment
For a well-rounded exercise program, you will need to include strength training. According to the American Heart Association, you should include strength training at least twice every week in your overall fitness routine.
For Strength training, you will need TKO packages with different equipment, including resistance bands and a set of hand weights with varying weights.   However, you may need a weight machine with a cable and pulley system when it comes to more experienced strength training.
Cardio Equipment
Cardio exercises get your heart pumping blood. You can use various machines to improve your cardiovascular health, including treadmills, elliptical machines, exercise bikes, stair steppers, and rowing machines.
Yoga and Pilates Equipment
Practicing yoga and Pilates can help improve your balance, flexibility, range of motion, and posture. They also help strengthen the core and muscles surrounding the spine, and they can help manage the back pain and protect the spine from injuries. For these exercises, you will need an exercise mat and an exercise ball.
New and Used Gym Equipment Packages
Calculating a budget for purchasing fitness equipment will require a considerable amount of money. Therefore, you may want to consider purchasing new or used gym equipment in bulk at a discount. Most dealers offer wholesale pricing for both new and used gym equipment packages
Gym equipment packages
These are a group of different gym equipment types – from cardio machines to strength training equipment that can help you set up and complete your workout area without the hassle of buying other gym equipment individually.
Apart from helping you save on time, gym equipment packages can also help you save more money. When you buy gym equipment together, you will get significant discounts as compared to purchasing individual pieces. Also, most dealers have used or refurbished gym equipment, which can further help you cut on costs.
While wholesale gym equipment packages can help you save on time and money, you will also have a wide array of products to choose from, and you can even select from numerous brands, designs, and sizes.
Get the Right Equipment Package for Your Gym
If you're searching for the right equipment for your gym, you may want to partner with a dealer who stocks the latest fitness equipment from reputable brands. Additionally, to get cost-effective gym equipment, consider dealers who offer both new and used gym equipment packages.
For more information contact Discount Online Fitness.