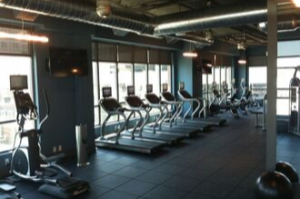 Most people set a goal to keep lose weight and keep fit at the beginning of every year. However, not everyone can visit the gym regularly, and for those who can, the associated fees can accumulate to substantial amounts with time.
Working out from home remains the most workable solution, but gym equipment is often expensive. To set up a budget home gym, you have to either acquire used exercise equipment or cheap ones. We shall explain why buying used commercial gym equipment makes more sense. Let's get started.
Commercial-Grade Machines Are Durable
Owners of commercial gyms buy high-quality exercise equipment to serve their clients for long hours, all year round. You'd be surprised at the number of people who use one machine at your local gym per day.
But doesn't that mean that you're be buying dilapidated items? Absolutely no! Commercial gym gear is durable, and gyms continually upgrade before their current machines are worn out.
So, you'll get a great piece even if it has been in constant use. You can access some of the best machines by shopping for used commercial exercise equipment.
Get Well-Maintained Machines
Commercial fitness companies strive to keep their machines up and running all the time. They perform regular maintenance and prompt repairs to ensure optimum functionality of the equipment and safety for users. You can't get this guarantee with new, low-end machines.
Additionally, some exercise apparatus will remain intact even when used for decades. For instance, what could happen to a dumbbell even after ten years of regular use? If you buy second-hand, you'll get it solid but way cheaper than the market price for a new one.
Avoid Initial Depreciation on Equipment
Depreciation on most items begins the moment you buy them. If you try to sell a piece of equipment a few days after purchasing it, no one will want to buy it for its marked price. You'll have to slash the price even if the item is as good as new.
You don't want to bear the brunt of the initial rapid depreciation on a machine that will remain in pristine condition for the next several years. It's in your best interest to buy a functional piece of used exercise equipment and save yourself some money.
Add Variety to Your Routine
No single exercise can meet all your fitness goals. It would be best if you exercised your legs, arms, back, shoulders, hips, and so forth to enjoy the health benefits of a full-body workout. Your home gym, therefore, requires a range of fitness equipment for a comprehensive exercise routine.
However, brand new machines like bikes, treadmills, and elliptical trainers will cost you thousands of dollars. By purchasing used professional gym equipment, you'll get more gear for less. You can build your home gym painlessly by buying a piece at a time.
Buy Your Dream Brand
If you are looking to set up a home gym, you've probably had some experience with gym equipment. You may have been a member of your local gym, where you identified some machines and brands that worked best for you.
If you are specific about models, chances are you won't find them for cheap if you go for brand new. You may have to get cheaper alternatives, which might not serve you for long enough.
Fortunately, you can find your favorite exercise equipment affordably in used item stores and listings. Second-hand offers allow you to fulfill your desire for a fraction of the cost. You won't have to settle for substitutes while you know what you want.
Bottom Line
Pre-owned gym equipment offers similar benefits as those you'll find in a professional gym. For a reduced price, you get first-rate exercise equipment and superior functionality from the brands you like.
Contact Discount Online Fitness for all your used gym equipment needs.