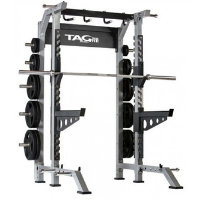 The prospect of purchasing commercial gym equipment excites new gym operators. Let's admit it, though. Building a state-of-the-art exercise center in your house is neither simple nor inexpensive.
If you're snobby about buying secondhand workout equipment from others, you might have to reconsider if you're attempting to save cash.
Bear in mind that many persons selling weights, dumbbells, stationary bikes, and treadmills purchased the equipment with great intent but only used it sporadically (if at all).
What if we tell you that using professional gym equipment could save you money? What if you could invest in your life's health without spending a fortune on high-end gym equipment? Here is how to save money on buying used fitness equipment for your home;
Check on Warranty
Although used workout equipment is unlikely to be covered by a warranty, it's always important to check. A few cardio machines may still be covered under the manufacturer's warranty. If it's a high-end item, get in touch with the maker to learn more about it and see if they provide any support or service. If an extended warranty plan is offered, it's also good to inquire about it. Check whether the equipment has been recalled and if new components are readily available.
Check for Signs of Excessive Wear
Before buying used fitness equipment, thoroughly inspect it for damage, rust, excessive wear, fractures, or other flaws. Before you purchase something, try it extensively to ensure it functions as intended. If any components need to be cleaned or replaced, check to see if they'll be available reasonably priced.
Check the equipment's condition.
Checking the condition of reconditioned or pre-owned numerous fitness and workout items is essential. Bolts, edges, nuts, hinges, and other critical support for the sturdiness of the workout equipment can be overlooked because of the low price.
When purchasing a restored item, the customer must have keen eyes. It could not be easy to request a refund because certain things are already classified as non-retail. It may also assist if you try the goods or have an offer for a discounted price.
Before you buy, give it a shot.
Don't buy used fitness equipment because you think you're getting a fantastic deal. Please try out the item you're considering purchasing. The salesperson must not be able to prevent you from getting on the treadmill you're considering buying, walking on it, and testing all of the buttons.
It is your responsibility to ensure that you spend your money on something that will not become obsolete in a few months. A commercial quality workout machine will be ideal for severe day-to-day usage if you're searching for endurance and longevity.
Some may advise you to avoid buying used fitness equipment. While it's a great idea to inspect these things before purchasing thoroughly, you could still find some wonderful secondhand heart rate monitors or even sports shoes if you understand what you're going for.
The best tip on these goods is to perform extensive research, avoid making unplanned purchases, and ask the vendor more questions. Move on if you get a negative vibe, don't obtain honest answers to those questions, or notice any discrepancies between the item and the seller's claim. If something appears too good to be true, it most likely is.