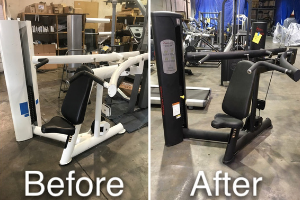 The fitness equipment tops the list of the most expensive equipment in any gym. From dealing with manufacturers to negotiating a good price, buying fitness equipment for your gym is a tiresome process. But how can you get the same level of service, save a few bucks, but still own quality equipment?
Purchasing used gym equipment can do the trick. It's a great option that accommodates your pocket and allows you to get the best for a lot less.  As is the case with everything you purchase, ensure you do your research before buying used fitness equipment. Also, make sure the equipment blends perfectly with the pieces you already have.
Reasons why used equipment are still popular.
Same strength and variety without breaking the Bank: If you're starting out and want to equip your facility with equipment that targets different body parts like strength training, then you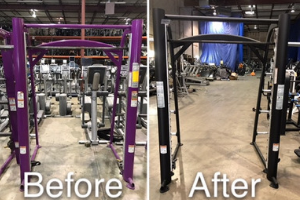 may need to invest in at least a dozen pieces of fitness equipment. But if you decide to buy used equipment, you can add a variety of gym equipment you desire at a relatively low price that's within your budget. In addition, you get a considerable amount of strength for the same equipment.
You get the same quality machinery: The fact that they're used gym packages doesn't mean they perform worse than newer equipment. In most cases, used equipment retains their original shape from the time of purchase. Even better, a reputable fitness equipment store like Discount Online Fitness performs a thorough inspection of the equipment to ensure their performance is at par with your expectations.
Achieve the standards of a professional business: Instead of spending too much on new equipment that might end up draining your pockets, you can buy used treadmills, indoor cycles, ellipticals, and more. You can get the right help from a professional fitness equipment expert, and achieve high standards of a trusted fitness business.
Although buying fitness equipment can be scary, it's important to do due diligence on the products, and engage a reputable dealer who understands what you want to walk you through the process. At Discount Online fitness we are committed to ensuring you get value for every used gym equipment you buy.
Don't hesitate in getting that used elliptical bike that you always desire at a friendly price.