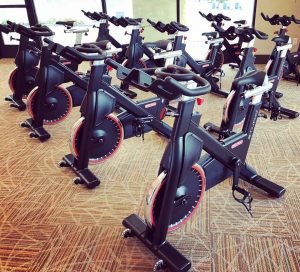 The fitness industry has been the most lucrative venture for years. A report by the IHRSA showed it generated $96.7 billion in revenue, an increase from $94 billion in 2018. This was good news for anyone in this industry; well until the COVID-19 pandemic hit. 
At the time, gym budgets comprised regular expenses like rent, utilities, repair, maintenance, and payroll costs. Fast forward to 2021; the gym budgets must include additional costs like a deep cleaning of equipment, cleaning products, and hiring additional employees to spray and deep clean gym equipment. 
Do the additional costs translate to higher revenues? Not so much. Despite many fitness facilities re-opening, most have experienced low incomes as many clients have shifted to alternative fitness options. This means site managers must look for ways of reducing capital and operational costs while creating COVID-free fitness facilities. Here's how:
Purchase Used Gym Equipment
If planning to purchase new gym equipment, it best to hold it off until a later date. However, if in dire need of one, opt for reconditioned or used gym equipment and perform due diligence to ensure it's functional. Refurbished gym equipment can help you save up to 50% of the cost of new equipment. You can find good used fitness equipment from a dedicated, specialty retailer. They should have performed the necessary refurbishment and informed you about potential pitfalls. Reputable retailers also offer options for extended warranties. 
Review Your Marketing Strategies
The pandemic has caused many businesses to integrate digital marketing channels in their operations. And it may be just the way to go even after re-opening your fitness facility. Most gym owners prefer training rather than having a marketing strategy, but it might not be too effective if looking for ways to reduce overheads and increase revenue.
The good news is digital marketing methods have low upfront costs compared to traditional channels. Create a website using one of the drag-and-drop websites to start. What's more, you don't need to hire PR or marketing experts; it only increases your overhead costs.
Instead, enlist the help of professionals like graphic designs and photographers on Adhoc basis.
Cut Back on Large Expenses
Expenses like insurance and rental or lease costs make up the largest part of a gym's budget. As such, you want to look for ways to cut these costs. If you're on a lease agreement, it may be an excellent time to renegotiate the lease terms to minimize the monthly payments. And if you're a commercial renter, talk to your landlord and convince them to reduce the rent. Insurance also adds to a gym's cost significantly. It would help if you looked for providers with more affordable insurance policies.
Avoid Staying on Expensive Tariffs
Fitness facilities need lots of electricity to operate gym equipment. Such high consumption quickly racks up into high utility costs. Some experts warn that you may be paying too much if you haven't thought about your energy bill. The first step is to find out when the renewal is due and compare your rates with similar businesses. Since business quotes are tailored separately, you may find your tariff incredibly high. Also, monitor meter readings to avoid paying expensive bills.
Site managers are often tasked with preparing gym budgets because they're responsible for managing operational costs. The pandemic has presented new challenges which must be accounted for; sufficiently until the virus infections abate. This means managers must find creative ways to cut back on costs without compromising on client's safety. These tips should give you a clue on the best ways to reduce costs and prepare reasonable gym budgets.