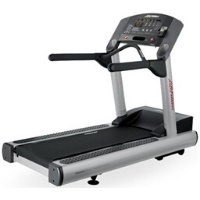 Are you tired of paying monthly subscriptions to the gym and never showing up? Are you in lockdown and desperately need to keep fit? Then it's time you set up a home. The number of people doing home work out videos has grown tremendously. Setting up a home gym is one of the best decisions that you will make in your fitness journey. However, buying gym equipment doesn't come cheap. For an affordable way to set up a home gym, going for used gym equipment is an excellent option.
Benefits of Buying Used Commercial Gym Equipment
There are several perks of buying second-hand gym equipment. They include:
1. Saves you money
If you have looked at the price tags on new commercial gym equipment, you will realize that one item costs thousands of dollars. However, with the harsh economic times and endless bills, saving a buck or two is always welcome. In some cases, you will end up saving up to 70% on the original coast of the equipment. You can easily access used gym equipment online, and you will love the great bargains available on such equipment.
2. Access to heavy-duty gym equipment
When shopping for used home gym equipment, always go for commercial equipment. Such equipment is heavy duty and is built to last. Most manufacturers have designed the equipment to handle extreme usage in the gym 24 hours a day. Therefore, since you are worried that the machine is old and almost coming to the end of its shelf life, ensure that it's sturdily built. Remember that gyms may not be disposing of the equipment because it's broken down. Some just need new equipment so that it can perform specific set standards of the gym.
3. The convenience of a quality home gym
The most significant perk of having a home gym is the convenience of working out in the comfort of your home at any time. By shopping around for quality used gym items, that dream can easily be a reality. You will secure quality equipment that will serve you for many days. It's a convenient way of bringing the gym experience into your home.
Useful Tips When Buying Used Home Gym Equipment
As is the case with buying second-hand products, one is always worried that about the level of damage or wear and tear of the items. Here are a few tips to keep in mind when buying used gym equipment:
Insist on a warranty – Don't ignore getting a warranty. Most second-hand gym brokers may brush off the essence of a warranty by saying that the equipment is commercial grade. However, that doesn't make the equipment immune to damage or repair.
Obtain equipment that you are familiar with – Stay safe within your territory and obtain what you are used to at the gym. Due to the slashed prices, the temptation is usually high to go all out on spending on all manner of gym equipment. If you are a fan of treadmills, stick to them when shopping. Sometimes, trying out new equipment that doesn't meet the standard you are used to may make you lose motivation.
Get the equipment from a reputable seller – Take time to read reviews of used gym equipment resellers and ensure that they are legit. You can also pay a visit to school gyms or gyms in your area and see what's on offer. Don't be shortchanged by second-hand brokers who often offer sub-standard and faulty gym equipment.
Conclusion
Don't let the high costs of setting up a home gym deter you from working out at home. Shop around for used commercial gym equipment and transform your space into a fitness haven. You will be amazed at the excellent quality of equipment you will get at a fraction of the price.
Contact a Discount Online Fitness representative for more information.