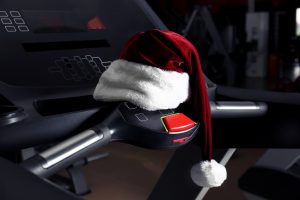 Every fitness enthusiast knows that gym equipment is expensive. For most people, purchasing brand new gym equipment worth thousands of dollars is out of the question. However, buying used and refurbished equipment is close to having new ones. And the best part is that you'll get the used equipment at a fraction of the cost. That said, here's why you should put used gym equipment on your Christmas list: 
Quality
Second-hand cross trainers, stair climbers, and treadmills are as good as new ones. Indeed, there might be some visible signs of wear and tear, but other than that, there isn't much difference in performance. Typically, retailers of used gym equipment refurbish them and replace worn-out parts. Thus, you get almost the same quality you'll find in new equipment. So, anyone who tells you that second-hand gym equipment isn't as good as new gym equipment is lying to you. 
Price
Arguably, this is the main reason to buy second-hand gym equipment. When you look around, you'll realize that used workout equipment can be up to 50% cheaper than the retail price of new equipment. When you purchase used treadmills, dumbbells, and the like, you can potentially save tens of thousands worth of money. That, combined with the quality of the products you get, is a win for you. 
Besides the low prices, you almost always get warranties with second-hand purchases. Thus, if your gym equipment retailer doesn't offer warranties, it's best to look for someone who does. A warranty not only improves the value of the equipment but also guarantees years of stress-free use. 
Sustainability
Another reason to put used gym equipment on your Christmas shopping list is that you'll be playing a role in saving our planet. You'll be doing a lot for the environment if you purchase equipment that would have ended up in a landfill. Purchasing something that has been reconditioned results in less demand and the use of metals and plastics to manufacture new equipment. 
What's the Best Time to Buy Used Gym Equipment? 
Building a home gym can be a pricey project. If you're buying used cardio machines, resistance bands, and dumbbells, you're already looking at spending a couple of hundreds of dollars. However, timing is critical when it comes to landing bargains with used exercise equipment. So, here's a low-down of the best time to buy second-hand gym equipment. 
Christmas
Undoubtedly, this is the best time to purchase used exercise machines. At Christmas, the demand and sales of everything, including gym equipment, spikes. In particular, sellers always have incredible deals from around Black Friday till the beginning of the year. So, if you're eyeing a used stationary bike or dumbbells, browsing online during the Christmas season is an excellent idea. 
When Local Gyms Close Down
Christmas always coincides with winter, a season characterized by lower gym attendance. Unfortunately for gym owners, it's tough to maintain large-scale facilities when attendance is low. That means closure or getting rid of a ton of gym equipment. 
As a bargain hunter, there's no better time for you to find cheap deals on used gym equipment. You'll find the machines at discounted rates. If you find out that a neighborhood gym has low attendance numbers, you can knock on their doors to ask whether they're selling used equipment. 
Final Thoughts
If you're a fitness enthusiast, it's not too late to add a rower, exercise bike, or treadmill to your Christmas shopping list. The holiday season presents the best time for you to purchase high-quality exercise machines at the lowest prices, thus saving you a lot of money.